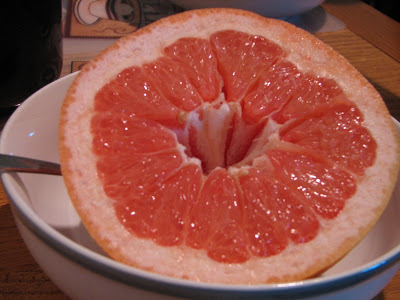 Well, that's also my question when I first see this fruit. Ok, for some who really doesn't know, this is a Grapefruit. In Spanish, the fruit is known as Pomelo. No wonder it looks like a "buongon" to me, except that it's pinkish in color on the inside.
I've been introduced to most of the fruits sold here in the US market. By far, I love peaches and strawberries.
Anyway, grapefruits are a good source of Vitamin C, pectin fiber, and the pink and red hues contain the beneficial antioxidant lycopene.