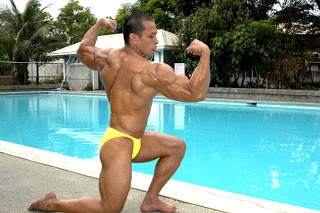 Presenting the Pinoy "Arnold Schwarzenegger"...
He is Jerick Ternida, 37 y/o, 6th time Mr. Philippines Winner, now the first Filipino to win MuscleMania Universe Bodybuilding Competition in the U.S.
This is another Philippines' pride. He is now paving the way for other Pinoy bodybuilding athletes who dream of competing in the US. Click here for the full story.