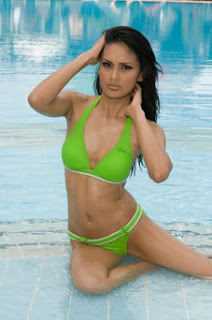 Jennifer Barrientos, 22 y/o, who hails from San Mateo Rizal is Philippine's representative for 2008 Miss Universe to be held in Nha Trang, Khanh Hoa, Vietnam. This 5'8" Filipina stunner will try to bring home the elusive Ms. Universe crown. After Gloria Diaz and Margie Moran won it decades ago, we only came close to winning it back last 1999 when Miriam Quaimbao won as the First Runner Up.
NBC will air the Miss Universe 2008 pageant night live on Sunday, July 13th, 9-11 PM Eastern Time.
Goodluck to our bet, Ms. Jennifer Barrientos!