I apologize for slacking off again on my blog updates. I have been busy juggling between work and family. Not to mention all the holidays and hubby and Caleb's birthdays happening on the same month which was December so yeah, I let blogging took a back seat, lol!
But I've missed it a lot. I've always liked to write nonsense, lol! So here I am, trying to be back. :) I would like to feature on my blog my 3 year old's Thomas and Friends inspired big boy's room makeover, lol!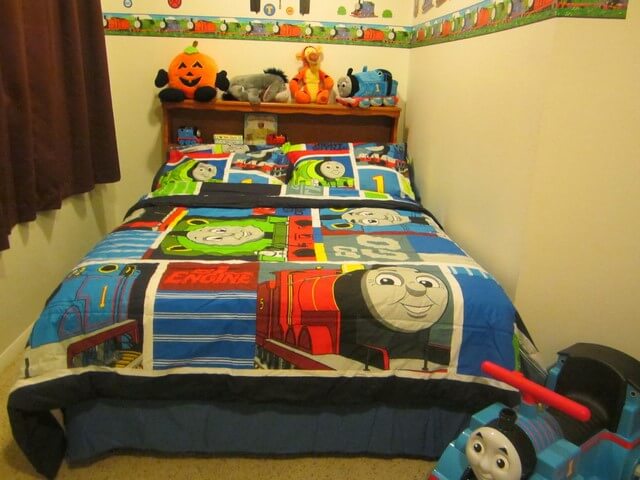 Nothing fancy...just keeping my little avid Thomas fan happy! As soon as we realized that a crib was no longer safe for our curious monkey, we thought of transitioning him to a toddler bed. Thankfully, the crib that I've inherited from my sister for my nephew B do converts into a toddler bed and a full bed. So for a while, we had Caleb sleeping on a toddler bed. But like his momma here, he can't stay in one spot even when sleeping, lol! It kept waking him up because the bed was just too small for him, so we thought it's time to consider a big boy's bed.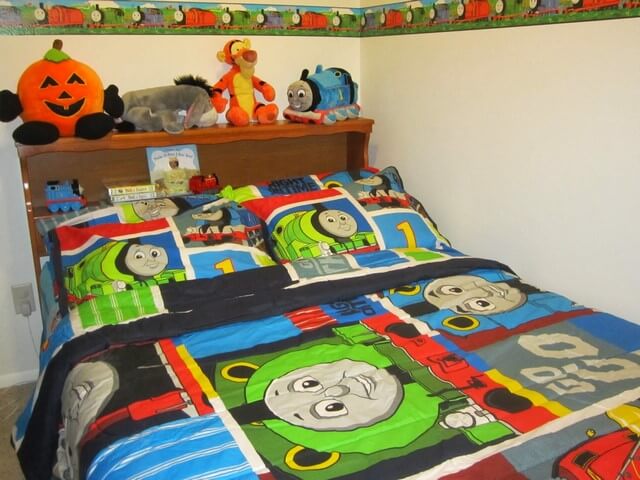 On his 3rd birthday, we surprised him with a bedroom makeover. He loves trains especially Thomas and Friends so we thought it will be a great theme for this room. I bought some wall decals and wall border on Amazon and got a new comforter set and a cuddly pillow from Walmart. Voila! A Thomas-inspired bedroom for our little guy! We can tell that he was ecstatic. He can't stop pointing at all the trains and tried to name them one by one, lol! I thought this was the best gift we've given him for his birthday. Definitely, it made the transition to a big boy's room so much easier. He loves sleeping on it and since it's a full-size bed, he can wiggle and squirm all he wants, lol!