What is a trip to San Francisco without going on a cable car ride? It was one of the fun things I did in SF. They say you don't get that touristy feel if you never rode in one.
Apparently, there were many of us who wanted to try it so the waiting line was pretty long. Which didn't bother me really since it was fun even just standing there observing people, and admiring the downtown view. The wait was totally worth it.

Basically, there are 3 cable car lines operating within the city. Two routes from downtown (Union Square) to Fisherman's Wharf, the third route along California St. This was what I took when I went to Fisherman's Wharf. The ticket costs $6 each way. You can purchase tickets or passes from the booth near the station or you could pay cash right on the car. I opted for the second one.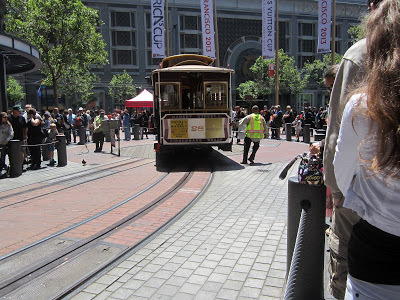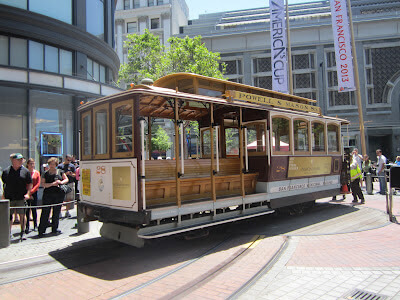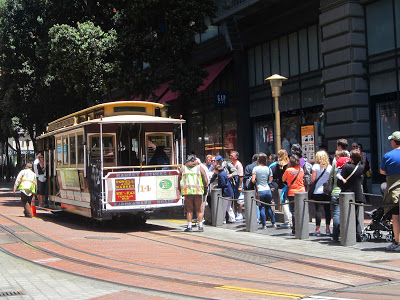 The San Francisco cable car system is the world's last manually operated cable car system. It was actually cool to watch the cable driver operates the braking mechanism, as it goes up and down the hills of San Francisco downtown. The views you get as you ride were pretty amazing. I chose to sit on the side for it's completely open and you see practically everything.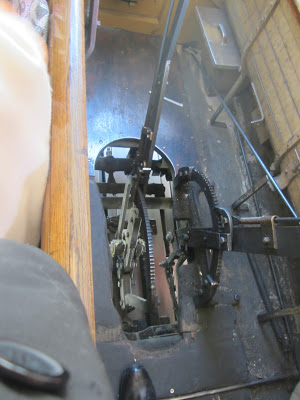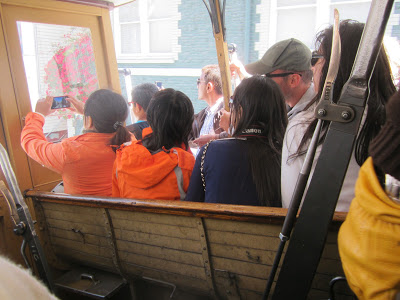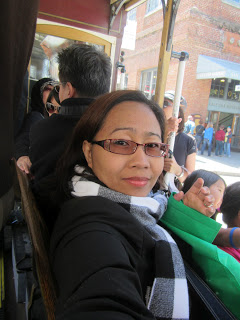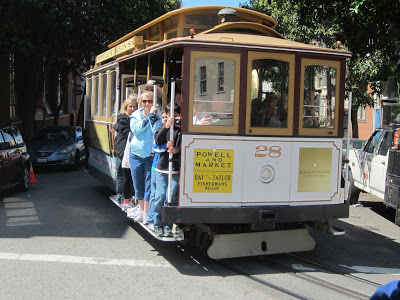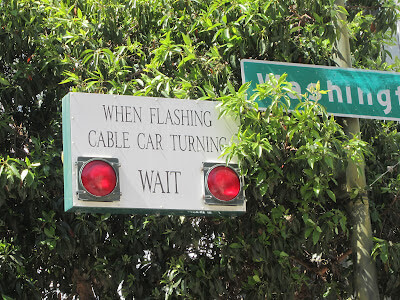 This sort of antiquated technology seems pretty interesting to experience especially in these modern times. For once, forget about seatbelts and enjoy something that's slightly unsafe, lol!