Another weekend has passed and it was such a breeze. It didn't feel like it was a 3-day weekend for me and Jeff. We would have wanted to spend a much longer time relaxing on the couch while we watch our favorite shows on tv or laying down in bed while we read our favorite book together. But as it is, he only got 3 days off from work every week. I enjoyed it somehow. I got to watch a lot of my favorite shows on tv.

Finally, I was able to get a chance to watch the new musical show of my favorite singer, Regine Velasquez entitled Songbird. They messed up a little bit with the schedule--I stay awake until 11:55 PM thinking that her show goes on air at that timeslot but apparently I was wrong 'coz they moved it to Saturday but they didn't update their tv guide. Anyway, this week she sang Barry Manilow songs and again I was fascinated by her voice and her renditions.



Have you heard about Robert Louis Stevenson's
Treasure Island
book? It's a classic adventure which was first published in 1883. Jeff had read it when he was a kid and we found a copy of it in a used bookstore here in our town and it's now in our nightstand. I enjoyed the first few chapters of it. However, some part of it was written in Old English and they talked about pirates and ships but Jeff helped me understand them.
On a different note, did you know that Pinoy Dream Academy Season 2 was launched last week? Yeng Constantino was the first winner of the said show. This season has so much talented voices to offer. I've watched their first Gala performance last Saturday and I must say that most of the contestants has the makings of a winner. I'm sure they will grow more and more better each week.

Speaking of voice talents, Pinoy Idol's Top 12 also performed last Saturday in a much bigger venue. I was impressed by their performances and most of them are good looking and really has the star quality. I feel so proud to be a Filipino because it's a given fact that Filipinos are known to be really great singers anywhere in the world. These singing shows of the two competing networks are the best place to hone young and promising singers in the country.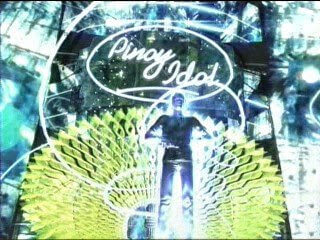 Obviously, I am a tv addict. Besides my Filipino shows, I also like to watch shows about Fashion and Style. TLC's What Not To Wear truly interests me. I've watched 3 episodes this week and I find it fun. It's the US version of the BBC America makeover series where the lucky participants will be given $5,000 worth of credit card that they will use to shop for an updated set of wardrobes. It's not as boring as it may sound. Believe it or not, not all people like changes. I've seen participants whine and complain when it's time for them to head to New York and shop. I thought to myself, what's there to be upset about! I mean a chance to shop for clothes in New York and in effect makes you feel good about yourself. Anyway, the show is hosted by fashion gurus, Stacy London and Clinton Kelly.