Hubby turned a year older last Thursday. He didn't think his birthday was a big deal, he worked that day and all that. But for me, his birthday is special so I didn't go to work on that day and cooked something special to surprise him. I also wanted to have a birthday cake for him but since I don't know how to bake a cake, I just ordered it from the grocery store. It was good but of course, it pales in comparison to the strawberry-covered cake he baked for me on my birthday because that was full of labor of love. Unlike me, hubby is not materialistic, hehehe, so instead of buying him fancy stuff for his day, I chose to give him stuff that he could use on this very cold season. I gave him some jammies, sweater, windbreaker and some flannel long-sleeved shirts. He liked the gifts because it's practical and functional. We had a very special evening on his birthday and it felt wonderful that once more I was able to put a very big smile on his face. This wonderful man that I married is such a very simple guy and he always appreciates the thought and effort that I've put forth in our relationship more than just the material things. I love my hubby so much and I thank God each day for the opportunity to share this love with him every day of our lives.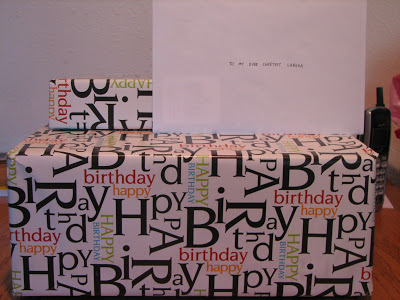 Gifts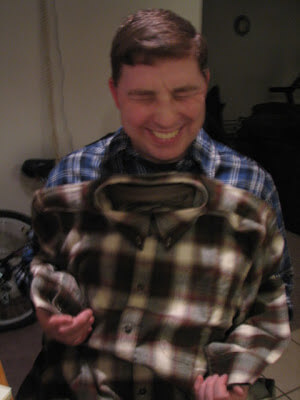 I think I said something funny that made him giggle and laugh hard like this. I love it!!!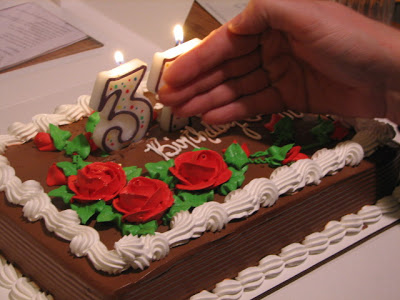 C'mon, it's fine, you don't have to hide your real age, babe!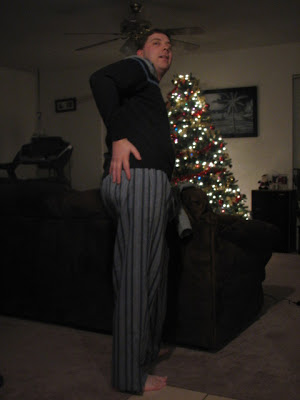 Are you trying to model the jammies and the sweater or your cute b**t?