As I have mentioned on here before, I need to renew my Philippine passport in San Francisco. I can't apply for a US citizenship yet until October of this year, which is a bummer really since we will be vacationing to the Philippines in August. I need to have a valid passport in order for me to travel outside the country, so this thing in San Francisco is an absolute must. "Not going" is not really an option. So despite the fact that I have never been to San Francisco, let alone travel there on my own, I flew to The City by the Bay trying to be as prepared as I can be. Of course, I have a little bit of apprehension leaving my precious tot with his Dad but he assured me he's going to take good care of Caleb while I'm gone. Which he actually did! Hubby did an amazing job with Caleb. I'm so grateful. I love my husband so much!
I don't know why but right from the start, I was pretty sure that I'll do fine in San Francisco. It's a big city and I know that there will be tons of public transportation all over the city so getting around won't be that bad. And I believe that preparedness is the key so I did my research in advance and booked everything online. I printed maps, directions and itineraries just in case I'll get done at the embassy fast, then I will be able to sight see for a bit.
I managed to book
cheap flights to San Francisco
which was pretty amazing considering the airline prices lately. My flight experience was a breeze. I had one stop-over in Salt Lake City, Utah. Total flight duration with connections was a little over 4 hours. I traveled light, just one carry-on backpack and a purse. I didn't bring my laptop, that would just be additional thing for me to worry about. However, I did bring a camera, obviously for souvenir pictures and my Kindle. The flight was too short for me to take a nap but it's too long to just sit there and think and do nothing. So I figured it won't hurt to bring it and do some reading.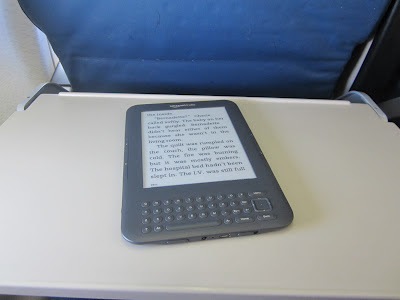 I didn't have to go to the Embassy until the following day. So after I checked with hubby and the baby, I put my walking shoes on and explored Union Square on my very first day, which I am going to talk about in a different post.
I woke up early the next day getting ready for the big appointment at the Philippine Consulate. I chose to stay in a hotel that was close to the embassy so I can just walk and get there early. I was really early, as a matter of fact, the security personnel said I was wayyy too early, lol! I went there expecting the worst so it was really a relief to find out that at 6:30 a.m., there was no long queue of people waiting. In fact, I was the only person standing there.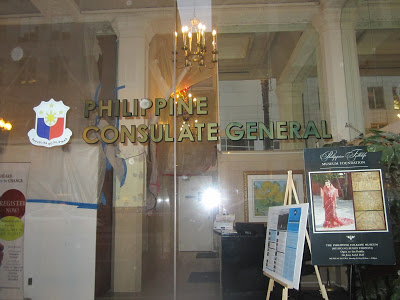 It was breezy and chilly when I was there, especially early in the mornings so I really didn't wanna stand out there in the cold for another 3 hours. So I thought it would be a perfect chance for me to go and check out the Golden Gate Bridge, but pictures and story about that would be on another post so just keep on checking my blog if you're interested. :)
Anyway, getting around the city was not difficult, in spite of its size and population. There were all kinds of public transportation everywhere. Cabs, shuttle vans, buses, trains and cable cars were available any time any where. Earlier on, I've arranged a shared van pick-up from the airport and back, so as soon as my plane landed, my ride was waiting for me in the parking lot. It cost me $30.00 dollars roundtrip, which was cheaper than a cab I've read. Traffic from the airport to downtown was heavy so I guess a cab ride would cost an arm and a leg, so I was glad I took the shuttle van instead. Mostly, I had been relying on buses as my mode of transportation while I was there. And of course, walking was the best way to go if you want to sight see. I did a lot of that too. It was fun. You see all different kinds of people and hear all different kinds of language and accent. And nobody seemed to care. You don't get funny looks when you babble in a foreign language. It's a very diversified city and I like that a lot. However, as expected from a city that huge, the sidewalks are littered. Homeless people sleeping on the side of the road was a sad thing to look at. There were a bunch of weirdos on the bus, sidewalks, streets and even in stores. But I didn't have any scary experiences with them or whatsoever so it didn't bother me too much.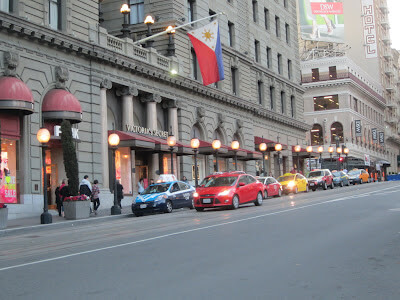 Taxi cabs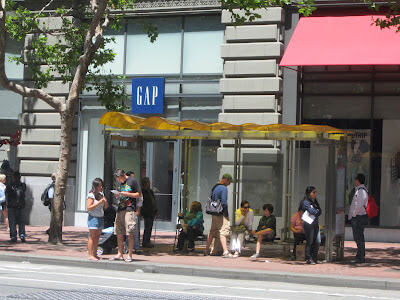 Bus stop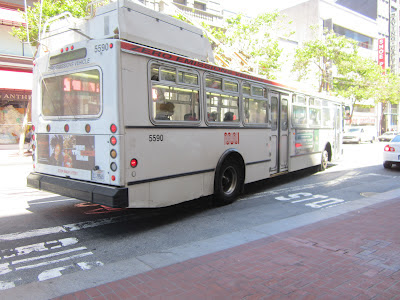 MUNI Bus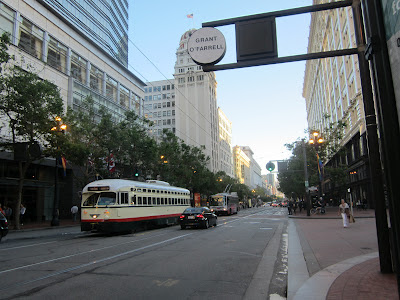 I stayed there for 2 days. I didn't wanna go there specifically if not for my passport, but you know what, I'm glad I did. It was a new kind of adventure for me. I was proud of myself for actually having did that on my own. I wish I could have shared the experience with my husband and baby though, but who knows, someday we might go that way again for a real and longer vacation this time.
I flew on Delta for my return flight to Montana on Thursday. I was thrilled with the San Francisco experience but I've missed my husband and son so much so I wasn't sad to leave the city at all. In general, San Francisco is a great place to visit. Hopefully, we would be able to go back someday. I'm going to talk more about San Francisco in my future blogs. See yah!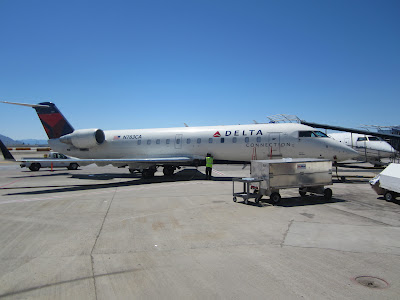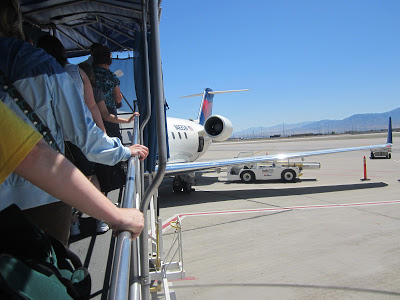 Home bound flight