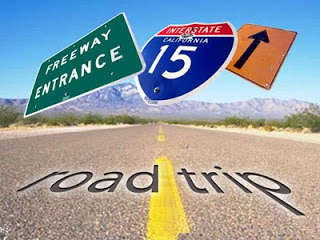 I have written in my previous post that we might skip going out of town for Valentine's Day this year, but that plan has changed. I thought since we just came back from a long vacation in the Philippines, that we could just stay at home and wouldn't take vacations until probably in the summer, but Jeff insisted on taking me to Memphis, Tennessee for a Valentine weekend getaway. You see, since I moved here in the U.S., we take weekend trips to celebrate Valentine's Day. On our first VDay together which was in 2008, we went to
St. Louis, Missouri
. It was my first time to see The Gateway Arch. I was blown away. It was an amazing piece of architecture. Despite our fear of heights, we managed to climb to the highest part of the arch but we rode on trams going up of course. It was a fun experience. My favorite part in every vacation is the picture taking, of course. Have I told you yet that I'm a camera addict? Well, now you know, lol! You can actually view our photos
here.
In 2009, our Valentine's Day destination was
Hot Springs, Arkansas
. It's not outside Arkansas but it was one of the state's tourist destination. We had fun. It was very laid-back. I enjoyed the strolls to the park. I thought their all-natural thermal water soaking pool was awesome. I've never seen anything like that. It was truly a memorable date for us. Now, for this year, as I've mentioned above, we're heading to Memphis. I don't know what to expect. I did a hasty travel planning just yesterday. Nothing fancy, just planning ahead which spots to hit, restaurants to dine in, and good views to take pictures of while we're already in the city. It's going to be a long 4-hour drive, I'm not gonna be the one driving so that's alright, right? I'll just have to bring my DS Lite and IPod. So childish! I don't care, it keeps me entertained while I'm on long road trips like this. I'm actually looking forward to this trip! Oh yeah, by the way, we're leaving tomorrow morning and we won't be back until Tuesday next week. I might not bring my laptop but I'm not sure yet. Anyway, I promise I'll visit and read your blogs as soon as I get back. Happy Valentine's Day, everyone!