We all look forward to our retirement. I'm sure someday you would want to wake up in the morning without having to rush for work, but instead enjoy a piece of paradise, away from the bustling city, frolic in the sun and play golf. Aah, beautiful to picture out, isn't it? It's actually not at all impossible. Situated on 600 acres of a barrier island lies the close-knit, family-oriented
Orchid Island Properties
,where the possibilities of living in fun and luxury with your family are seemingly endless.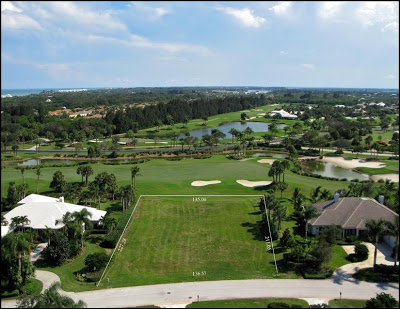 I was captivated with the vast expanse of beautiful houses nestled in a huge golf course, which were actually just in close proximity to the beach. Who wouldn't want to live in a paradise like that? From now on, I'm going to have hubby buy more lottery tickets to increase our chances of winning, that way we could buy our own piece of paradise in this area, lol! (j/k) Seriously though, this is such an amazing place. If you combine exquisite residences with nature, it's like the epitome of living life to the fullest. It makes me wonder if they have vacation houses for rent in this area. We cannot afford to live here but you know a day or two may be possible. Oh well, there's still time to save folks. You never know!
I'm not sure why but I love looking for houses online. I mean obviously we don't need to buy another one because we just bought one, but I still find myself googling about properties for sale at just about any cities in the U.S. This is actually how I find this one. I almost fell out of my chair laughing when I saw the asking prices though, lol! Well, I guess it's free to dream, right? And it's absolutely free to browse online either, lol! Just saying!