When you have a 2 year old, it is almost impossible to keep the house clutter-free, clean and tidy. But I am glad though that having laminate flooring instead of carpet at least makes it easier for me to clean after my little guy's beverage spillage. Not to mention the dust and dirt are more visible in this kind of flooring, thus it's hard to ignore the food crumbs and other stuff, which prompts me to clean more often than I would have liked, lol! I really prefer hardwood over carpets. It's actually one of the reasons why I love this house when we saw this. All throughout the main floor has laminate flooring. I know it can get really pricey to update carpets to wood so having this already done was a huge deciding factor for us. But since this is only the first time to have this kind of flooring, I had no idea on how to keep it clean, streak-free and sparkly shiny. I don't want to try the dangerous chemical-laden store cleaners because I was careful not to damage my floors.
After some research, I have decided to try the simple and cheap, yet effective cleaning solution out there. An equal mixture of water and vinegar. And my O Cedar Pro Mist Microfiber Mop. Yes folks, it's that simple! Well, of course, it's a must that you have to sweep thoroughly the floor first before anything else. This is to avoid fine scratches on the floor so it's important to do a good job sweeping the floor first before you get down to the business of mopping. Now as for the mop, I love my O Cedar Pro Mist. First, it can be used both wet and dry. It has an attached refillable bottle with a spray nozzle to put your cleaning solution into. The spray nozzle provides an even spray for controlled cleaning. I just do a couple of sprays, then mop it up. It dries off pretty quickly too. I was a little wary about the smell at first, but as it turned out it goes away within minutes so there's really nothing to worry about your house smelling like vinegar. Another good thing about the mop is the microfiber pad which is really effective in attracting dirt, dust and hair. And did I mention that it's really cheap? I think I only got it for $20.00 at Walmart. Not bad, considering how it did wonders to my floors.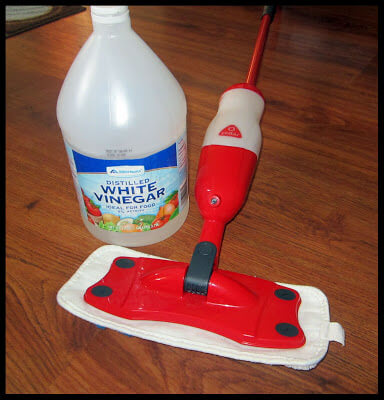 Here's my little monkey taking over my job, lol! He did pretty good, I must say. He mopped the floor, I took pictures, lol! He loves to help me
make a mess
around the house, pretty much...:)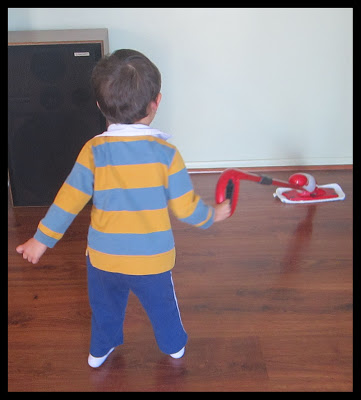 This is how it looks like after sweeping and mopping using my simple cleaning solution. I love how it comes out shiny (glinty even!), no residue, streak-free and clean. Now I don't feel guilty whenever my toddler lies down on the floor to play.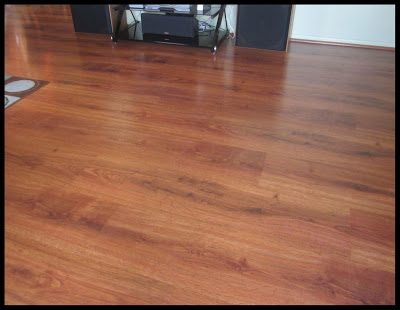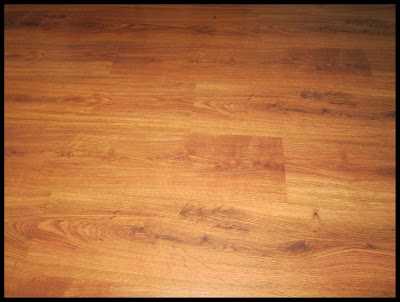 I must confess, cleaning really is not my idea of relaxation and fun but once I see the results after just a few minutes of easy peasy work, then I wouldn't mind doing it. After all, clean floors are nice to look at.